Fully Automatic Thermoforming Packaging Line
OverView
perFORMA 300 Series Fully Automatic Thermoforming Packaging Line perFORMA300 series are the fully automatic form, fill and seal packaging lines. Our Thermoforming systems are comprised of tray forming, automatic weighing - dosing of liquid/granule / powder filling, product vibration, film sealing, cutting and labeling sections within a single processing and packaging line. Product collection and sorting are also combined to the system. perFORMA300 series are able to work with all kinds of the top and bottom webs. Depending on the requested packaging structure, perFORMA300 series are capable of both MAP and Vacuum packaging applications. Double- acting form or homogeneous piston form units can be fitted to the production line. perFORMA300 series can produce economical packages in high volumes using mono / laminated / foam films. Gradual vacuum application permits all gasses to be removed from the package. Liquid foods, sauces, dressings and hot-filled products can be hermetically sealed with ease.

Company : APACK Packaging Machine Manufacturing

Phone : +90 216 661 33 71 , +90 216 661 26 69 , +90 216 661 60 13

Mobile Phone :+90 533 386 46 00 , +90 0530 265 04 00

Adress : Ferhatpasa Mahallesi, 22.Sokak No:43 34888 Atasehir / Istanbul / Turkey

City : ISTANBUL

Country : Turkey

Email : info@apack.com.tr

website : www.apack.com.tr
300 Series
Fully Automatic Thermoforming Packaging Line
perFORMA300 series are the fully automatic form, fill and seal packaging lines. Our Thermoforming systems are comprised of tray forming, automatic weighing - dosing of liquid/granule / powder filling, product vibration, film sealing, cutting and labeling sections within a single processing and packaging line. Product collection and sorting are also combined to the system. perFORMA300 series are able to work with all kinds of the top and bottom webs. Depending on the requested packaging structure, perFORMA300 series are capable of both MAP and Vacuum packaging applications. Double- acting form or homogeneous piston form units can be fitted to the production line.
perFORMA300 series can produce economical packages in high volumes using mono / laminated / foam films. Gradual vacuum application permits all gasses to be removed from the package. Liquid foods, sauces, dressings and hot-filled products can be hermetically sealed with ease.
perFORMA300 series fully automatic thermoform packaging lines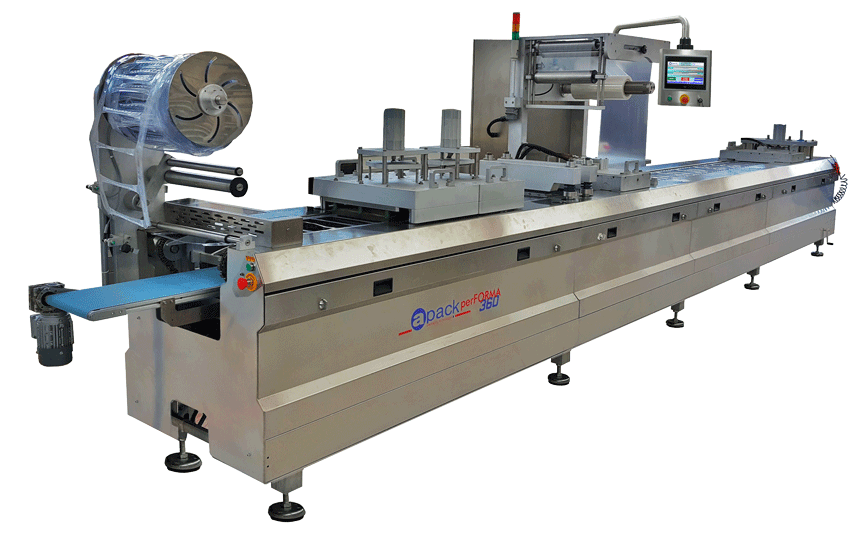 Easy to Operate, Safe, and Simple to Use
Touch-screen panel easily controls every step of the packaging process. The automation unit with the number of PLC control circuits monitors and controls functions of processing line, provides immediate alerts on possible faults, misuse, and equipment malfunctions, thus protects the systems. Multiple program memory makes it easy to switch to different package types. All procedures can be adjusted giving to various trays and films sizes.
perFORMA300 thermoforming machines can be easy controlled with the touch screen and monitored online remotely.

Gradual vacuum application ZERO2XYGEN permits all gasses to be removed from the package. Liquid foods, sauces, dressings and hot-filled products can be hermetically sealed with ease. In this way, all the oxygen in the package and in the product is taken out. After the desired atmosphere prepared for the package, the upper film is sealed over preformed food tray. Now the package is closed tightly. The corelation inside and outside of the package is interrupted.
The use of natural gases together with proper packaging materials and machines help to maintain the quality of the food and prolong their shelf life. The MAP gas mixtures usually consist of the gases already present in the air that we breathe but in different compositions: carbon dioxide (CO2), nitrogen (N2) and oxygen (O2). The gas mixture is added before the trays are sealed.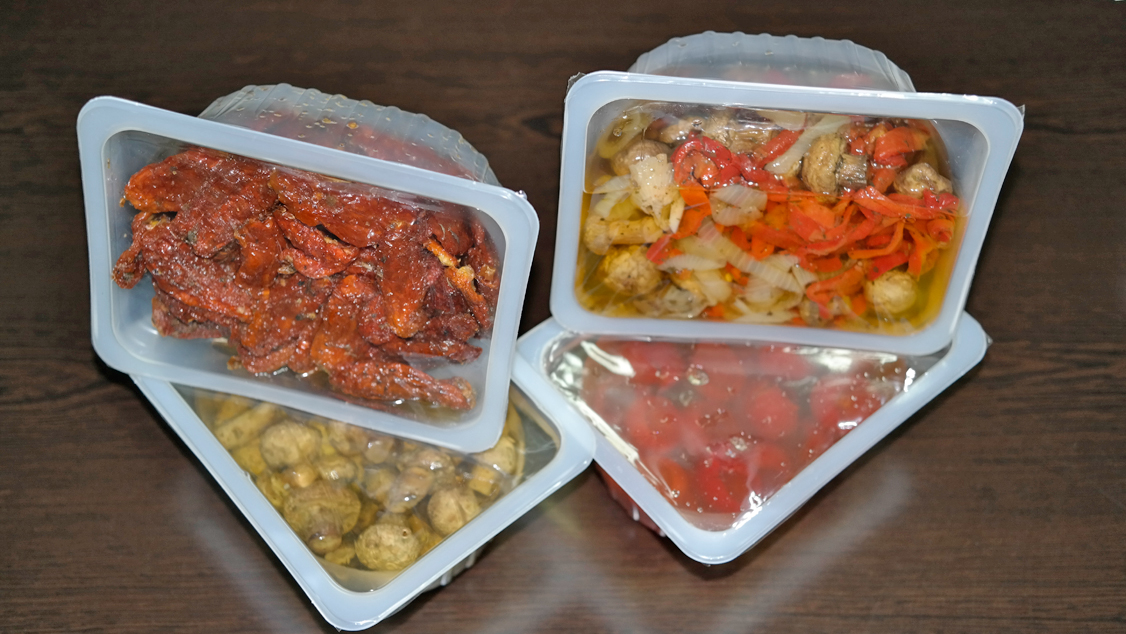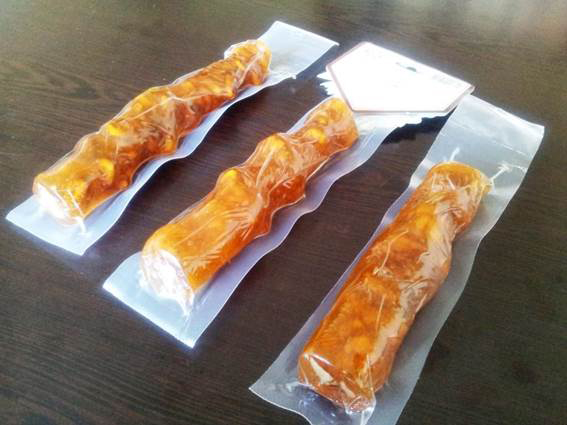 perFORMA300 serie thermoforming machines provides quick service and cleaning facilities by easy-removable side covers . All frames and intermediate elements were manufactured with ISI304 stainless steel. We build the perFORMA300 unit with using polished construction materal for safe and hygiene inVDE-CE standards . Mould can change very quickly and easily. A new heating system for uniform temperature heating / control system is installed.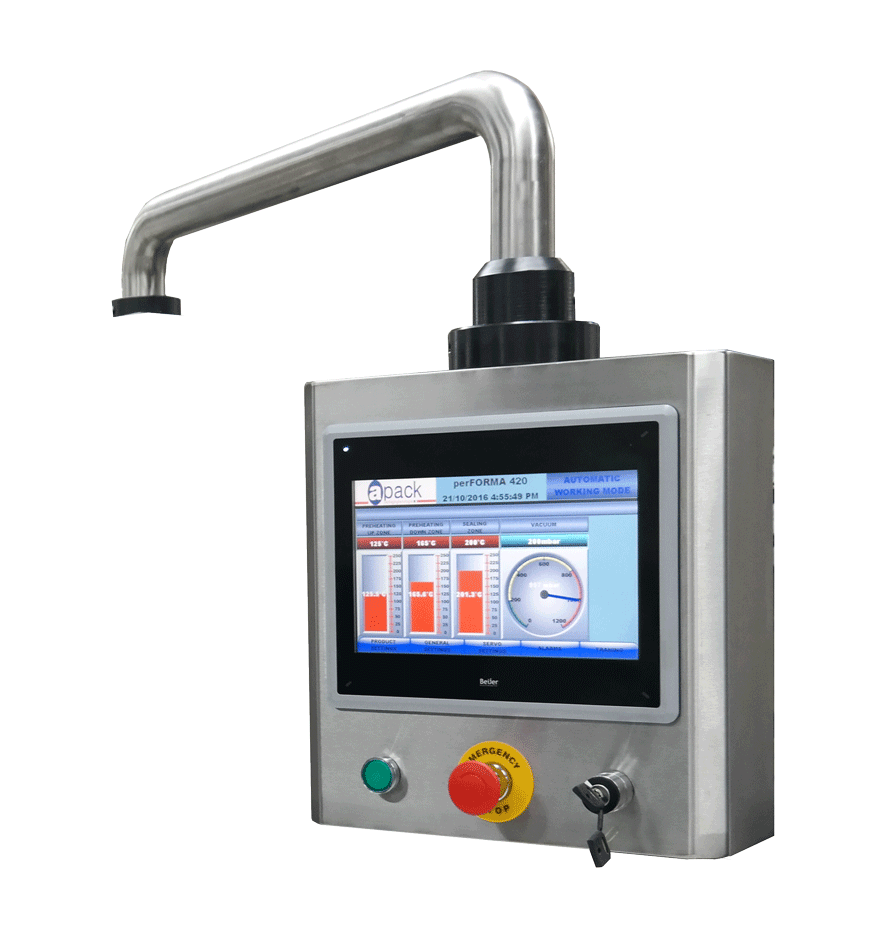 perFORMA300 LCD graphic display with touchscreen is very easy to use. Multilingual programmed control panel can turn to the desired direction in VDU norms. Adjustable up to 99 different process programs. The minimum and maximum temperature values ​​can be monitored simultaneously on the touchscreen. The unit's working order and possible errors, error logs are displayed on the control display. All the settings and features of the machine functions can be controlled from the touchscreen. If necessary, the work settings can be avoided by locking for the potential user faults. Counting products, hours of operation, cycles, production process, errors, functions reports can show in any time on the control panel.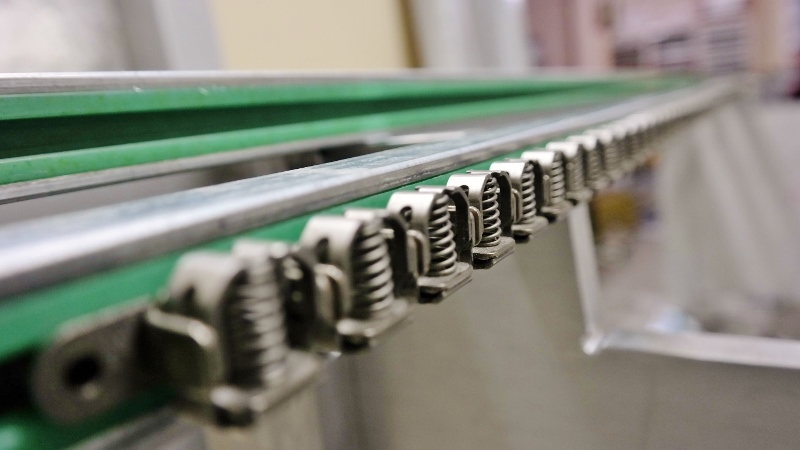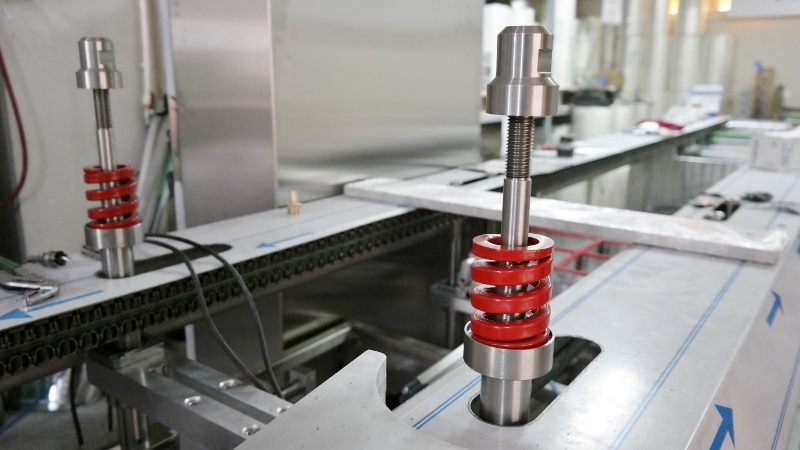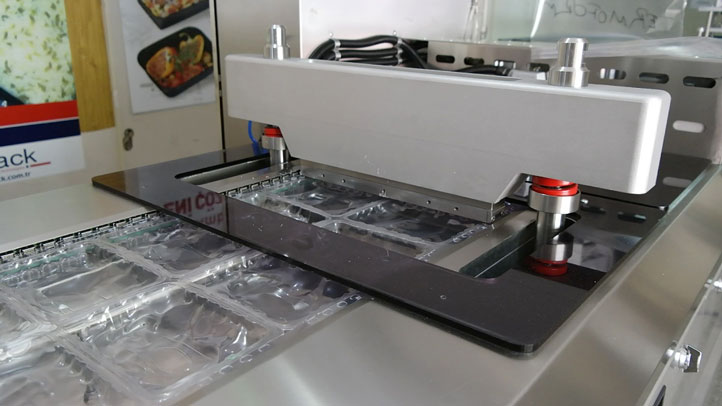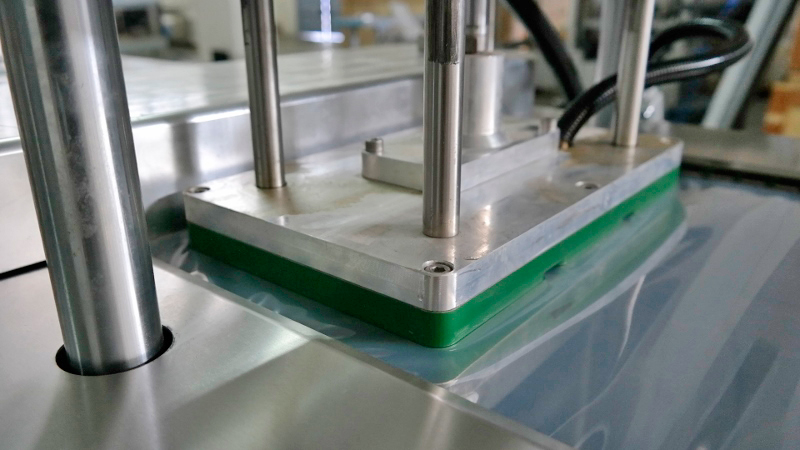 The perFORMA thermoform machines provides to maximum reliability and the flexibility to adapt your production demands.
perFORMA-320 and perFORMA-360 series can produce economical packages in high volumes using mono / laminated / foam films.
perFORMA-320 and perFORMA-360 7/24 service and guaranteed by APACK
perFORMA-320 and perFORMA-360 series certified world industry standards.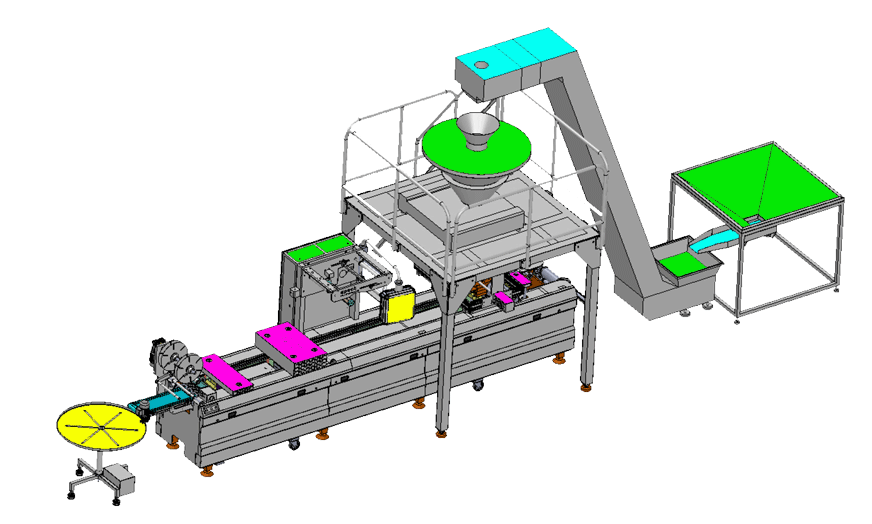 perFORMA 300 Series Thermoforming Machines Technical DetailsLID FILM WIDTH330-370 mm.BOTTOM FILM WIDTH320-360 mm.LID FILM ROLL DIAMETERØ 76mm. Ø 300 BOTTOM FILM ROLL DIAMETER Ø 76mm. Ø 400 CAPACITY6-10 Cycle/Min.POWERAC 400V 50 Hz 3/N/PEPOWER CONSUMPTIONMin 4.0 kW - Max. 14.0 kWVACUUM PUMP100-200 m³/h BAIR PRESSURE6 Bar Max 400-600 NL/Min GAS CONSUMPTION2‐6 bar 35NL/CycleCOOLING WATER60-80 Lt/h 6000kCal/hPPNEUMATICWinmann-Fatek-MasterworksELECTRIC MOTORSVarvelCONTROL PANELBEIJER IXTTZE Touchscreen, FATEK FB32 PLCBODY FRAMEAISI304OPTIONALLiquid / Dust FilterWEIGHT1300 Kg.OVERALL DIMENSIONS6000x1800x1000mm.LOADING AREA2,0-3,0 m.THERMOFORMING HEIGHT140 mm. Max.