Powder Sachet Packing Machine Manufacturer
OverView
EASY PACK manufactures a wide range of sachet packing machines for all food industries and non food industries. Applicable products including coffee, tea, sugar, salt, herbs, vitamin powder, creamer, cereal, snack food, candy, sweets, nuts, beans, , chocolate, biscuit, bites, , chili sauce, sauce, tomato sauce, ketchup, lotion, cream, cooking oil, honey, drinks and more.

Company : EASY PACK

Phone : +604-502 6545

Mobile Phone :+6012-4961199 (Moon)

Adress : EASY PACK TECHNOLOGY SDN. BHD. PMT 1186, Jalan Perindustrian Bukit Minyak 18, Penang Science Park, 14100 S.P.T., Pulau Pinang, Malaysia.

City : Pulau Pinang

Country : Malaysia

Email : info@easypack.com.my

website : www.easypack.com.my
Powder Sachet Packing Machine Manufacturer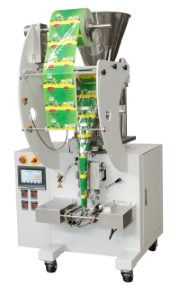 EASY PACK manufactures a wide range of sachet packing machines for all food industries and non food industries. Applicable products including coffee, tea, sugar, salt, herbs, vitamin powder, creamer, cereal, snack food, candy, sweets, nuts, beans, , chocolate, biscuit, bites, , chili sauce, sauce, tomato sauce, ketchup, lotion, cream, cooking oil, honey, drinks and more.
EASY PACK automatic vertical form, fill and seal sachet packing machine, which automatically forms a bag from a flat roll of film, allow it to be filled with free flow product, and then seal and separate the finished package. Using the appropriate dosing system, these bags can automatically be filled with free flowing granulate, powder or liquid products.
EASY PACK supply the integrated system, including the dosing equipment, sachet packaging machine and necessary feeding systems. In addition to the standard range EASY PACK has a special engineering department where machines are developed and built to meet customer requirement.
Features
User-friendly Nipon colors touch screen control panel.

Japanese Panasonic PLC for machine intercommunication.

Self-diagnostic system.

Simple troubleshooting solution.

Heavy duty Siemen

Germany / Japanese photocell for bag registration.

4 units Japanese OMRON digital temperature controller for back seal and jaw seal.

Germany SIEMEN for main drive motor.